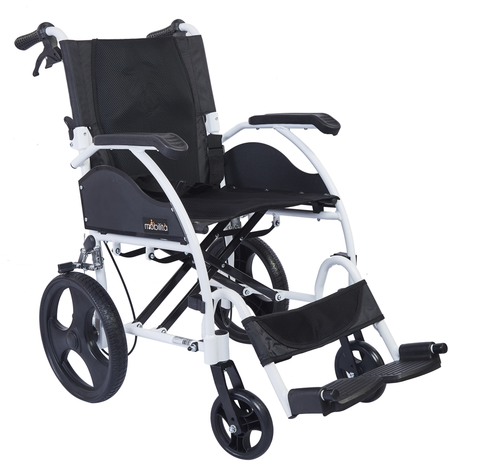 M605MW - Aluminium Wheelchair
Rs. 16,250.00

Rs. 16,250.00
---
---
Double fold.  The wheelchair can be folded into a compact size making it easy to transport even in a small car.
Retractable armrests:  The armrests can be moved out of the way, making it easier to slide in and out of the wheelchair
Removable footrests.  The footrests can be lifted out of the way, turned aside or completely removed as the situation demands.
Small wheels requiring attendant to push (not for self propelling).
Has two sets of brakes.  One for the attendant who may be pushing the wheelchair and one for putting a permanent brake to ensure that the wheelchair does not move.
No tilt wheels:  These are extensions at the back that prevent the wheelchair from tilting back beyond a certain angle, so that they don't flip back even when going on a steep slope.
---
We Also Recommend