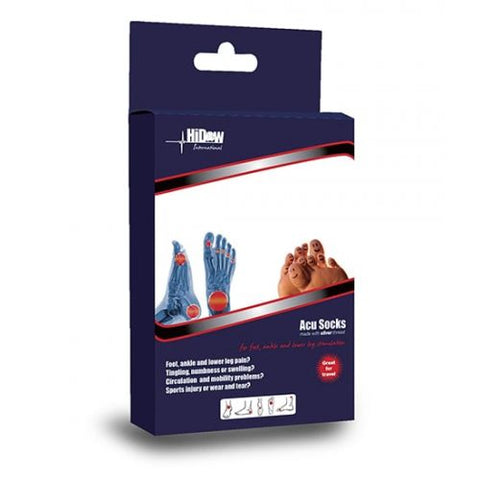 AcuSocks
Rs. 4,550.00

Rs. 4,550.00
---
---
The HiDow Therapeutic Socks have woven conductive fibers which offer entire foot, ankle and lower leg stimulation. These socks provide pain relief from acute chronic foot problems and lower leg ailments. These socks provide muscle stimulation and help increase blood circulation. They are effective during air travel and assist with the prevention of deep vein thrombosis and jet lag. The unique expandable material is lightweight and one size fits all. The socks have a widespread conductivity area which provides even current distribution. These socks are designed to be used with all HiDowSA devices.
The socks can be used on a single foot only with the HiDowSA adhesive pad or both socks can be used with just the conductive leads and no adhesive pads are necessary. The socks are hand wash only and need to be dried naturally.
Needs An Hidow XPD or an XPD S Device to work.
---
We Also Recommend